The industrial investment strategy of LGR: a major asset for today and tomorrow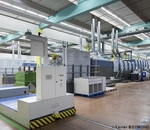 A strength of LGR Packaging lies in its investment strategy, focused on having the most efficient machine park for the needs of our customers and a continuous upgrade, for production as well as automation. This strategy relies on the long-term vision of the company.
LGR Packaging leads a constant work with equipment suppliers to develop the tools of the future and anticipate the needs of our customers.
The back-up, a guarantee for the supply chain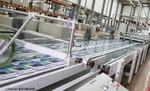 The site network and the organization implemented within LGR Packaging authorize real back-up solutions.
Homogeneous equipment on sites, same tools, common quality procedures, centralization of colorimetric management, unique ERP: here are some parameters that make transfer operations easier.