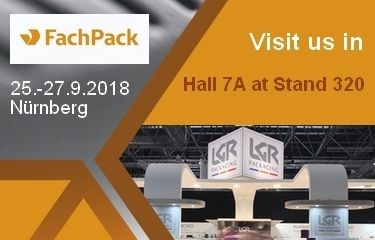 Two years after first participation in the event, LGR Packaging will exhibit again at this major packaging tradeshow in Europe.
The company will present its global product offer: litho-laminated boxes for all activity sectors, folding cartons and leaflets for the healthcare industry, rigid boxes and Premium packaging.
A special focus will be put on litho-printed laminated boxes on the booth this year, as LGR Packaging is increasing capacities for this kind of packaging in Europe: a new plant has just been opened in Poland and now 4 of the 14 LGR's plants are dedicated to this product.
Fachpack will be also the opportunity to discover the latest developments and innovations from LGR Packaging and its partners Duran Dogan and Erbi: e-commerce solutions, environmental-friendly packaging, complex finishing, smart packaging, etc.
Hall 7A, stand 320