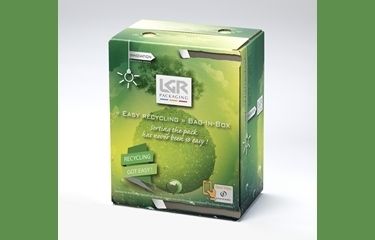 With 50 million units produced per year, LGR Packaging is the leader on the French market of "wine in box" packaging and is continuously innovating around this packaging concept.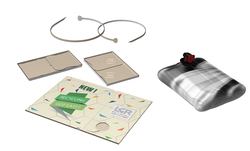 A few months ago the company made the use of this packaging easier for the consumer by developing a clever feature making the tap to automatically go out of the box once the cap is opened.
Today, LGR is working on the recyclability of the product.
Two tear-tapes located in the extreme parts of the box allow an easy opening when the bag is empty, whereas this operation could be sometimes difficult on « classic » packaging. The consumer can thus separate plastic and cardboard parts without effort and then fold the box to optimize recycling.
Furthermore, sorting becomes much easier when the packaging is fitted with a « finger » handle instead of a plastic one.
As tear-tapes are located in the extreme sides of the box, the recycling functionality keeps the wide communication area free, which is a major asset for this kind of packaging.
The development of this concept is an example of the support LGR Packaging can bring to customers on eco-design and innovation. The company will announce further developments in the upcoming months.